The following are samples of some of the items originally made in Nova Scotia, in the 1880's. These are not items currently in our inventory, rather items we have found for clients. As we keep a good supply of Nova Scotia Glassware at any given time, please feel free to inquire regarding your area(s) of interest.
Thank you for your keen interest, please enjoy!
Nova Scotia Acadian Serving Plates (above)
PLEASE CLICK ON A PATTERN BELOW TO SEE MORE PICTURES
THIS AREA IS A WORK IN PROGRESS, THANK YOU FOR YOUR PATIENCE!
N.S. Ribbed Band

N.S. Rose Branches

N.S. Tassel & Crest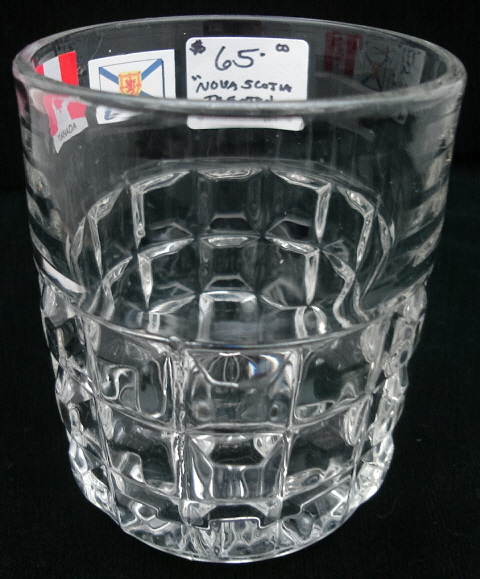 Nova Scotia Trenton Block Tumbler (above) Nova Scotia Buttons & Bows Mustard Pot (above)
Nova Scotia Centennial Water Pitcher (above) Nova Scotia Crown Fruit Nappy (above)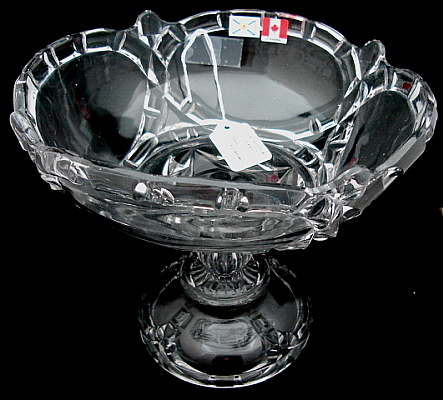 Nova Scotia Crown (True Open) Compote (above) Nova Scotia Crown Covered Sugar (above)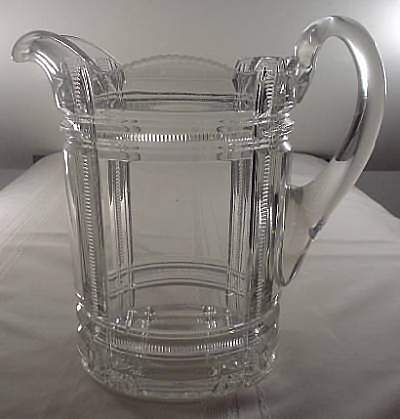 Nova Scotia Ribbon & Star Water Pitcher (above) Nova Scotia Ribbon & Star Fruit Bowl (above)
Nova Scotia Starflower Creamer (above) Nova Scotia Starflower Covered Sugar (above)
Nova Scotia Crown Hobnail Bread Tray (above)
Sean George
Pressed Glass & Goblets
P.O. Box 369
Arthur, Ontario Canada
N0G 1A0
519-848-2200
Email: info@pressedglassandgoblets.com