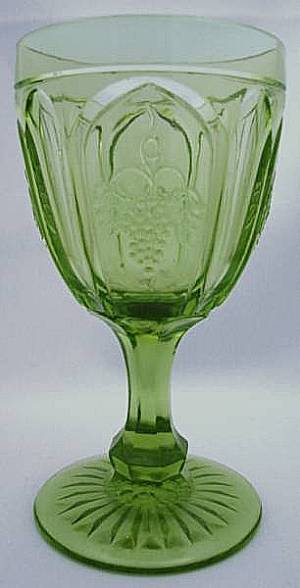 GRAPE
Introduced by the Fenton Art Glass Company, from the 1960's to 1970's. This pattern closely resembles the original pattern called "Magnet & Grape". The Magnet and Grape has two grape bunches, opposites sides of the goblet bowl, with alternating ovals with a sawtooth pattern inside the ovals. However, this New Goblet, has a grape bunch on each of the four panels, and does not have the magnet, like the original.
This pattern was produced for the Red Cliff Distribution Company, out of Chicago. Every example is embossed with the "Red Cliff" signature and the logo "RC". This trademark can be found underneathe the foot of every goblet.
Various colours were made including amber, green, blue, milk and clear glass.